Update: I didn't keep the car. See the comments for the tragic end.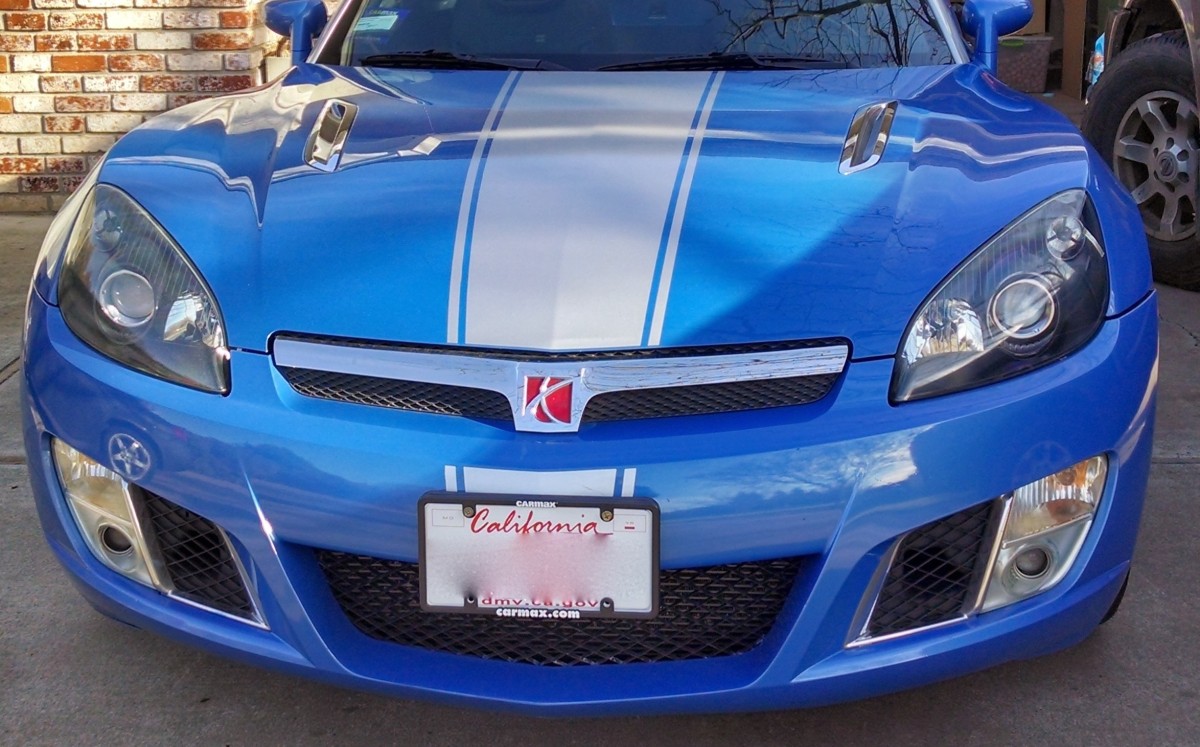 That's right, I bought this. With only eighty-nine Hydro Blue Limited Edition Saturn Sky roadsters built, I had to. It's exactly how I wanted it. Hydro Blue, automatic transmission, black top, and black interior.
And yes, it's a Red Line. That means it competes head-on with the Porsche Boxster S of today – only at around one-third the price. I only wish I could have bought it new when it rolled off the GM Kappa manufacturing lines. This was one of the last Sky roadsters to be titled, so I've come as close as I could to that.
The Sky Red Line comes stock with 260 horsepower. However, GM offers a Stage 2 performance tune, which does not void the warranty. That makes 91 octane fuel mandatory, but pushes horsepower to 290. I've been told by multiple people that it's really 300 horsepower, but GM didn't want to have a turbocharged inline-four Ecotec engine match the horsepower of the 2010 Camaro V6.
From zero to sixty in five seconds flat, and less if you are willing to push it, it's an amazing car. I'm honored to have one. Now I just need Bob Lutz to autograph it.
😀
Some wonder why, with my fierce support of Pontiac, that I would chose the Sky over the Solstice. Simple – now I have an excuse to own a Solstice Coupe down the road 😉
In closing, it took GM two decades to bring back a car reminiscent of the Fiero – a low-cost, fun-to-drive two-seater that wouldn't undermine Corvette sales. I seriously hope two decades from now, I won't be saying the same about how long it took for the Solstice and Sky to get a successor.