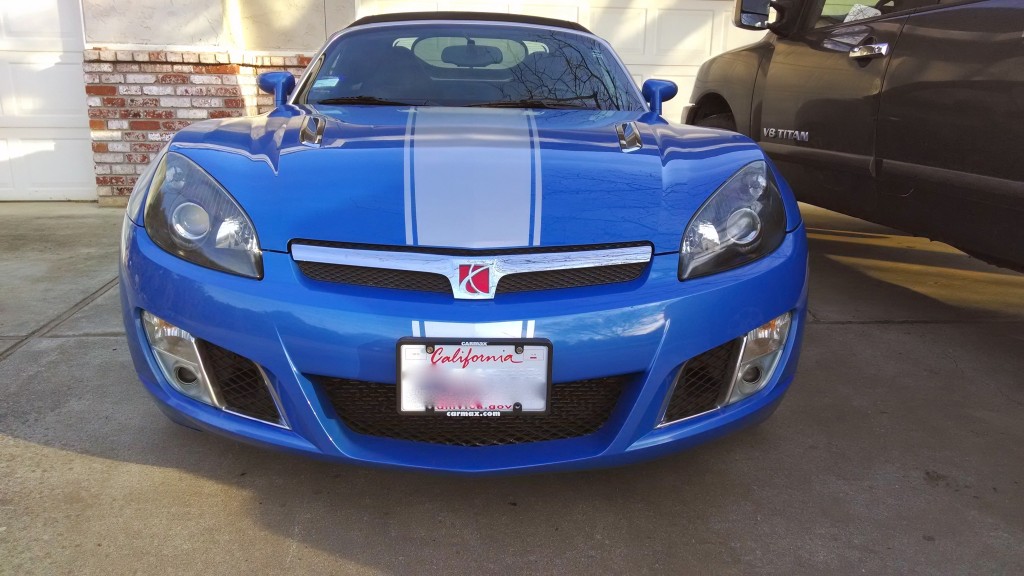 I'm mostly writing this for posterity – and to clear the air in the future – should it come up. I did play a role in the recent Passenger Seat Sensor Air Bag recall of the 2007-2010 Pontiac Solstice and Saturn Sky.
Let me start with something I will conclude with later. If it weren't for Troy Lyman, this all wouldn't have happened. If it wasn't for him, GM – and quite possibly engineering developer IEE – wouldn't be out a few million dollars in expenses.
Last decade, IEE Passenger Seat Sensor (PSS) module failures, resulted in the recall of millions of cars. But as GM was going bankrupt, one car slipped through the cracks.
This is the story of how I did my part to make sure GM was accountable for that mistake.
GM did do the right thing and issued a recall of similar vehicles, most notably the Cadillac CTS. The Solstice and Sky mostly borrowed only drivetrain parts from the CTS. See, the Solstice was built from the GM parts bin using a brand new process different from badge engineering.
Kappa Cars, In A Nutshell
The frame for the car was taken from the C6 Corvette. It literally is the same frame as a Corvette, minus a few inches, and with added unibody rails added to the front and back – those rails give it the superior front-and-rear crash safety that has saved many lives. The interior was taken from GM's Delta platform, and primarily from a Chevrolet Cobalt/HHR… though a few dials (yes, even the dials) were taken from a Hummer H3.
The engine was GM's new LNF 2.0T (non-performance models had a non-turbo, naturally-aspirated, slightly older 2.4L engine), all of which was shared with several cars. But the 2.0T LNF was special, it was the highest output per-cc of any engine mass produced to-date.
And, what I find most stunning of all, it had a Cadillac drivetrain, crammed into a Corvette chassis – taken GM Sigma (exclusive to the first-generation Cadillac CTS, SRX & STS), and that's the the same platform that begat Zeta (Fifth-gen Camaro, VE/VF Commodore, Chevrolet SS and Caprice PPV).
So we have a roadster with a Corvette frame, a Cadillac drivetrain, and a Chevy interior. What could possibly go wrong?
Still – I love the car. I love everything about it. It was as if GM had a mental short-circuit. It was as if Bob Lutz woke up one morning, said that there's some guy in rural California who needs a Corvette without the wide body or extra four cylinders.
The Problem
As I mentioned, IEE had to recall a lot of seat sensors. The Solstice and Sky use a seat sensor design similar to the Cadillac CTS. I was at first surprised to hear this, as I would have presumed that it shared most of its interior bits with the Cobalt, HHR, G5 and Ion (the original Delta platform devices – which share interior components).
So I was at first, very, very skeptical of the reports I was hearing about. And that was, Passenger Seat Sensor failures.
Basically, the PSS would suddenly fail – disabling the passenger-side front airbag. Neither of these cars have side airbags, and extensive research has confirmed that this does not affect the driver airbag.
For a two-seat roadster however, this is a big problem. As you may know, sitting in the backseat is much safer than the front. That's why front seats have front airbags, and the backseat doesn't. A two-seat car however, has no backseat. From there, you effectively have a car with only one safe seat (the driver's). If the PSS fails while on travel, even if you only have a single passenger, there's no way for safe transit.
Modern cars are designed to rely on the airbag. Indeed, there are cars in the 1980s that I would feel safer in, than a modern car sans airbag, whose safety system depends on the front airbag. The Pontiac Fiero actually beats some cars built in the 2000's – particularly without the airbag – using the NHTSA crash test standards shared across both decades. So, it's not like going without the airbag is safe at all.
The Problem Thickens
After awhile, it became clear the Solstice/Sky PSS modules were systemic. To the surprise of many, neither myself, nor Troy Lyman, nor most of the people that participated in this process ever had a failure of their PSS modules. To date, mine still works fine in my Sky Red Line.
Troy decided to lead an investigation. It is the most significant piece of community-sourced investigative work that I have seen, since the Toyota Prius unintended acceleration recall – and that's the only other research that even comes close in my entire automotive adventure/career to-date.
He made a PDF. And I asked him if anyone took notice. To my chagrin, the answer was no.
Seriously, read that PDF. The automotive media, despite considerable efforts, largely passed on it. I counted less than ten blog entries.
This wasn't okay with me, I had to do something. But what?
Enter the NHTSA
I realized that anyone can file a NHTSA complaint against a safety defect in a vehicle. You don't need to have standing by encountering the defect yourself – you can do it if you have a good faith belief or concern about a vehicle.
So I started by filing a NHTSA complaint – it's part of the public record, and I attached Troy's entire report. That was the first time NHTSA investigators received the report.
After which there was some correspondence, leading to a conference call between myself and NHTSA ODI brass. We pieced together how to get the process rolling. After which, I passed the baton back to Troy, and he proceeded to file the formal defect petition.
The Recall
This one took a long time. GM safety practices were still still under the oversight/administration of NTHSA, which was part of GM's settlement with the federal government due to the GM Ignition Switch recall.
It's no irony that the ignition switch recall also impacted the Pontiac Solstice and Saturn Sky. In fact, these were the two most expensive vehicles that the ignition switch recall impacted. But it's also something to expect – both the PSS and the ignition switch were shared with GM's most economical cars. Corners were cut, bad corners that cost lives. GM has admitted to this – so don't get on me for shooting from the hip for noting it.
I can't speak to conversations between GM and ODI. It's not clear why the investigation took multiple times the federal maximum. Which is common, I won't deny. But there were several months of radio silence from all parties. We asked, and it took some teeth pulling to even get matters of public record, like GM's response to NHTSA to be published in the public docket – something that is supposed to be automatic as part of any defect petition.
Once I saw GM's response, I was pretty upbeat. They never denied the systemic problem of the module's failure.
The Recall & Why I Stuck My Nose in This
More months went by after we finally saw the response. With no follow-up to either of us, GM announced the recall and NHTSA did a few days later. From the outside looking in, I think GM had to admit that the PSS module had the exact same fraying issue that other GM cars – and many, many non-GM cars, also did.
In the mean time, GM is offering any affected car with a free replacement of the damaged sensor – should it fail. They are replacing it with another defective unit, but at least it should function properly until a revised design is available – which GM has agreed to put into every Pontiac Solstice and Saturn Sky. Hopefully they will also offer Opel GT owners in Europe the same solution, and to Daewoo G2x owners in Asia.
Some of us are convinced that GM was negotiating with NHTSA – trying to permit swapping in the older/defective modules when an old one failed, and just offer a seven/ten/whatever year courtesy swap period. If they did offer that, NHTSA wasn't willing to play ball – thankfully.
For me this was about the nature of the car. It's a car that is economical. You can get a performance version for under $10,000. With GM's $599 performance tune, you can go from zero to sixty in five seconds flat.
I just couldn't have it on my conscience that not acting, not speaking up, not making NHTSA listen – could result in a passenger's death. It's not like these cars have a backseat. Nor should they.
Again, this all was made possibly by Troy Lyman. Without his PDF, and countless hours of research, this recall would not have happened. From my engagement in this process, that I have zero doubt of. GM lost millions of dollars on this recall, and is having to reconstruct a part not built in over a decade – with a newer, better design. And they, replace it in over 100,000 vehicles. Millions is accurate, and what they should have done on their own in the first place. But at least we as a community got it done.