A few lucky Alfa Romeo 4C owners have FCA-backed lifetime warranties on their cars. Very few, because it's unclear if it was ever supposed to be offered in the first place. That said, I'm going to argue that the offering should come roaring back.
I own a Saturn Sky Red Line. I'm exactly the kind of customer that Alfa Romeo is trying to attract. I'm someone looking for an un-Corvette, two seat, performance beast… at a fair price.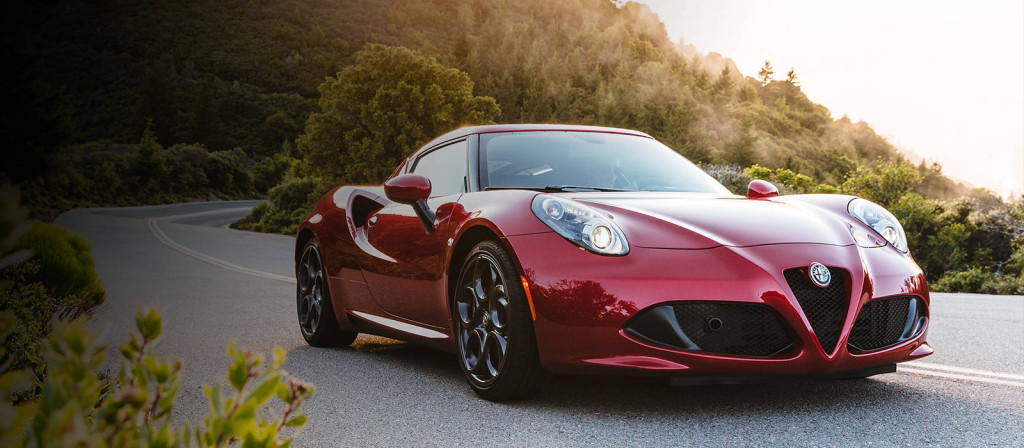 When Alfa Romeo quietly came back to the United States, it did so under the Fiat Chrysler Alliance (now FCA) and its United States services, including Mopar. Mopar isn't just a parts operation, for decades they have sold extended service contracts too.
For Mopar brands (Chrysler, Dodge, Jeep, and RAM), Mopar to this day offers lifetime extended warranties service contracts, including lifetime bumper to bumper extended warranties. I've blogged in-depth about this very-cool offering in the past.
And, in case you don't read that article linked above, full disclosure, I purchased a Lifetime Maximum Care policy for my Chrysler 200S.
The (Very) Short-lived 4C Lifetime Warranty
For a few weeks, when the order books were open, a loophole in the computer allowed for Alfa Romeo 4C owners to buy the lifetime extended warranties too. That was quickly corrected, but Mopar has agreed to honor warranties for those that bought in.
Here's the thing: I would save every penny to buy a 4C, if I could get that warranty.
Yes, the car is Cadillac V-Series territory. But I wouldn't have to worry about the 4C's unique dual-clutch transmission. I wouldn't have to worry about that expensive carbon fiber body having issues, or the electrical system acting up. I wouldn't have to worry about the rare radio costing many thousands of dollars to replace.
And I wouldn't have to worry about the jaw-dropping teardown to fix, let alone, replace, its unique 2.0T engine.
Everything comes with a price. I wouldn't expect it to cost $3,800, like many were able to get away with paying… probably by mistake. The notion that you could pay $3,800 to have a high-performance car warrantied for life, is admittedly a bit of a steal.
But how about $5,000? Seriously, crunch the numbers for a bit on this, Mopar.
Many, so many 4C's will either get crashed, or see very little drive time. Far fewer will be used as daily drivers. Honestly, it's not a comfortable daily driver. You wouldn't even want to consider a 4C for high mileage use.
So what's the cost, really? Since Mopar warranties these in-house, the parts cost is literally subsidized at-cost using in-house rates. It's not hard to have a corner of a warehouse with some old 2.0T engines sitting in crates for these cars. The logistics of doing so is not difficult.
If not $5,000, how about 10% of the cost of the car, as optioned? That puts it into the $6,000 territory for most 4C builds.
My point is, there is a point where this pencils out for all parties invovled. Buyers get a bargain supercar (that's the point of the 4C, anyways), and Alfa Romeo would gain a huge selling point – one that could fill magazines.
After all, what would be a better magazine ad for the 4C than saying "Yes, it's Alfa Romeo. Yes, it's Italian. And yes, we'll warranty it for life."
The 4C is not a Ferrari. Many of the people that are interested in one would scrimp and save for it. We'd sacrifice for it, a lot. But to make sense, a lifetime bumper-to-bumper warranty option would be the tipping point for many to turn a dream car… into an impulse buy.